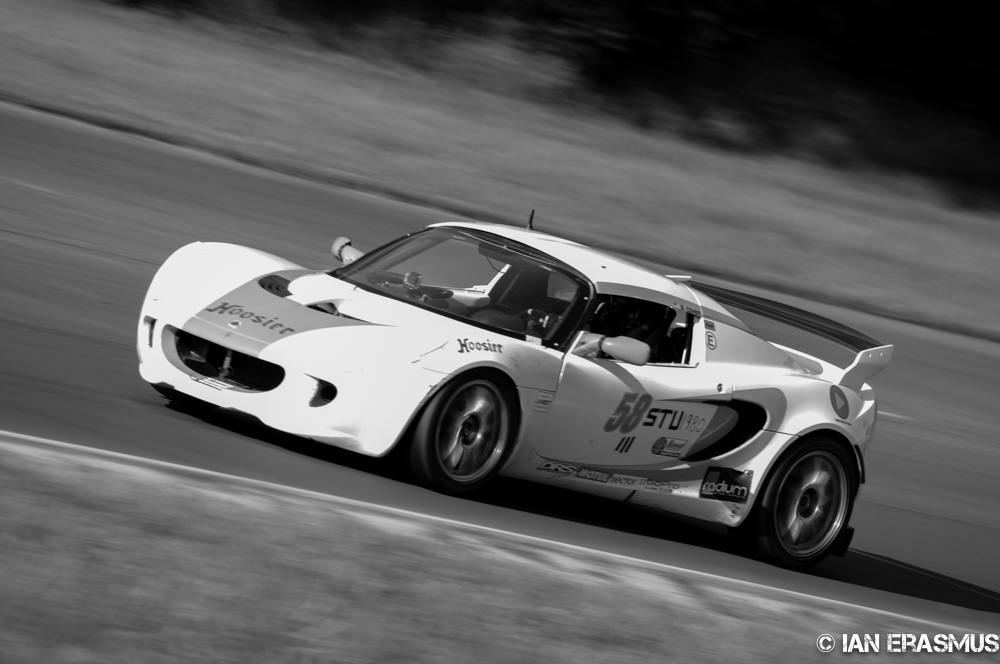 A few weeks ago I was back out at Summit Point Raceway to photograph the SCCA MARRS series. Whilst I didn't stay for long (I was still recovering from a near fatal cold), I did have a chance to explore and experiment a little bit more. The start was delayed because of fog, which gave me the opportunity to walk around the paddock and check out the industrious garagistas at work. It's a side of racing you don't often see, these amateurs that camp out at the track, getting up early in the misty morning to prepare their dew covered weekend racers. But soon the sun burnt away the fog and we were racing.
Despite my bravery in the face of (man)flu, I was only able to stay for three races - small bore racers, the bracket racing and wings and things. All three groups had a wide variety of cars, which was interesting to see, but the wide field spread didn't make for the closest racing. The turbocharged Dodge Neon that won the small bore race lapped every car bar the top 4 by the end of the 20 laps. But it always makes me happy to watch loud things on wheels go around. My personal favorite was the other Dodge Neon that had the rear doors and boot (or trunk, if you speak American) removed. It was ugly but must have saved a decent amount of weight.
That's it for now. Enjoy your lives and whatnot.
Cheers,
Ian